Hotel chain and loyalty program
Hilton Dubai The Walk – hotel belongs to Hilton Worldwide Group hotely, a high quality hospitality chain with a unique loyalty program- Hilton Honors famous for its wide variety benefits.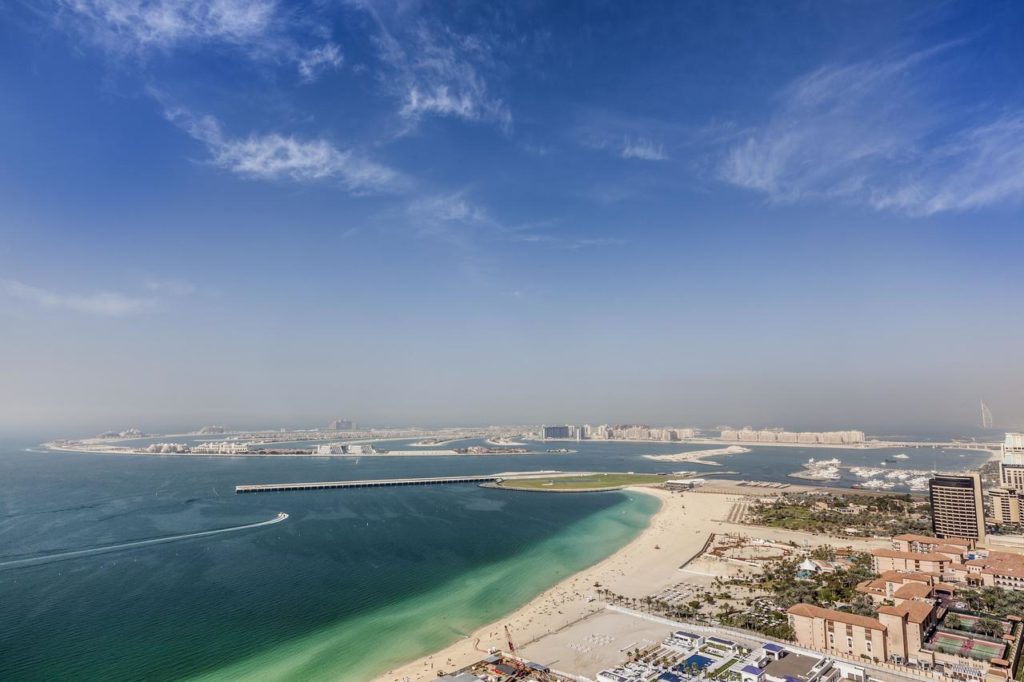 Hotel lobby
Easily accessible right from the street, not very spacious, but with all necessary services as concierge, bell desk, storage room, etc. This area could be hardly used for meeting friends, chatting around and so on. There was no welcome drink, or sauna towels offered upon check in.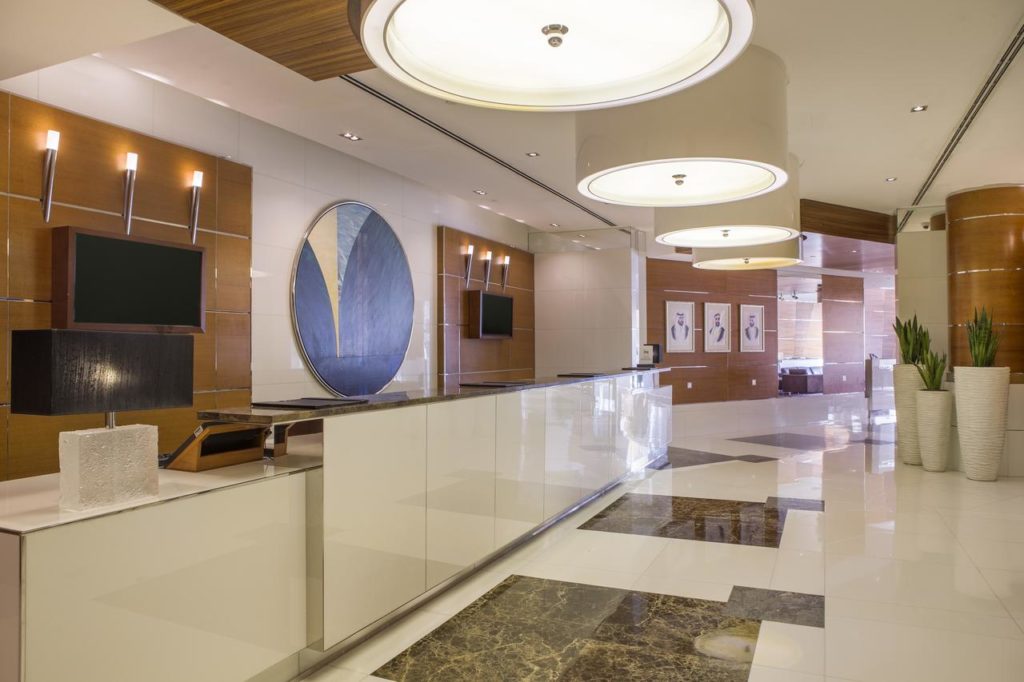 Hotel location
Situated in the most famous Jumeirah Beach area – awesome place full of tempting restaurants, shops, cafeterias. In the close vicinity to Dubai mall. The closest metro station is located just a few blocks away from the hotel. Metro is the best option to travel within the city, especially during rush hours.
The ride from Dubai airport by local taxi took around 30 mins, but our flight arrived very early in the morning.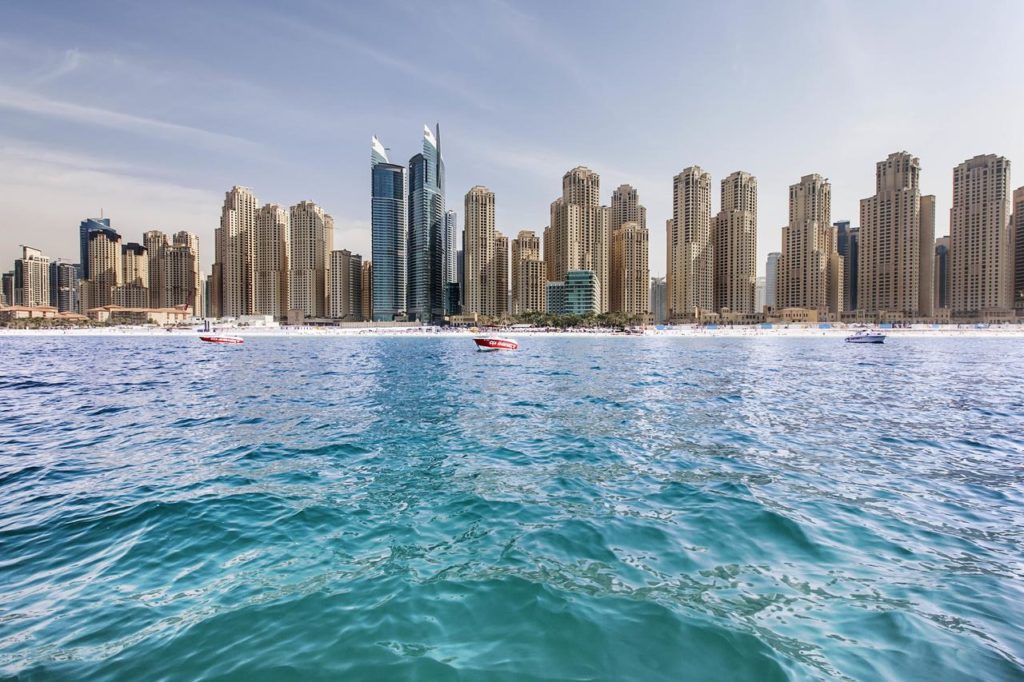 Rooms
Hotels offers lofts, studios, two, three, four bedroom apartments and penthouses. Executive guests have access to the 35th floor lounge.
I stayed at king Deluxe Studio with a sea view, small kitchenette and the small balcony. this hotel was designed as a house of apartments , so with the 6 lifts all together and 43 floors it could be a challenge from time to time. Comfy bed along with a small sofa, work desk and a cabinet with large smart TV screen and the safe deposit box in the wardrobe. The kitchenette is equipped with large fridge, microwave, gas cooker and a kettle.
Bathroom – quite small, decorated in black marble with toilet and bidet in one place.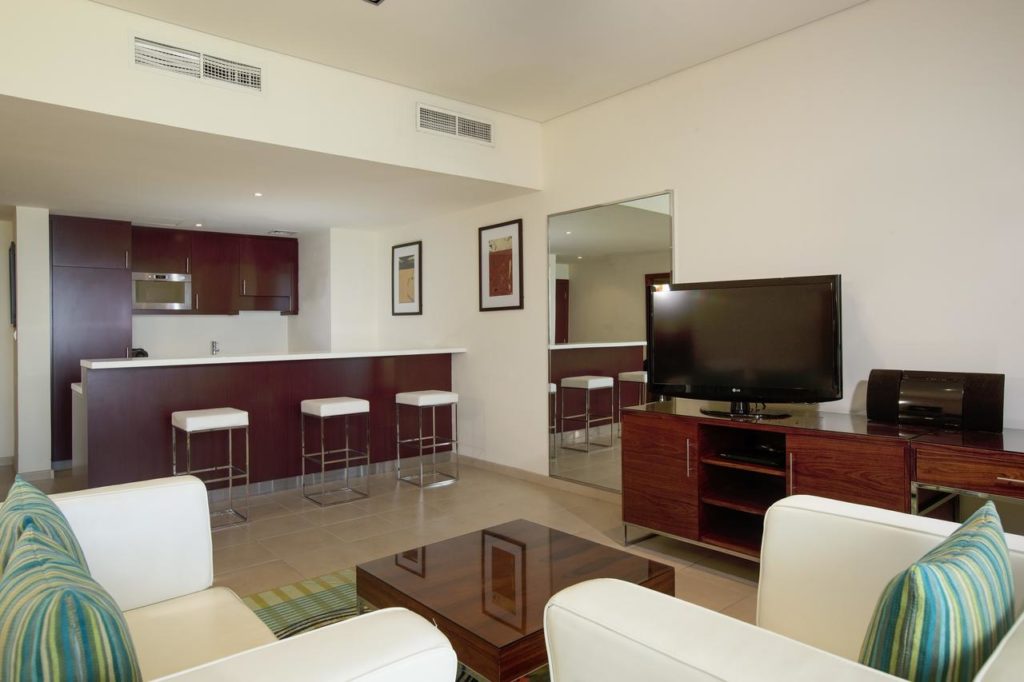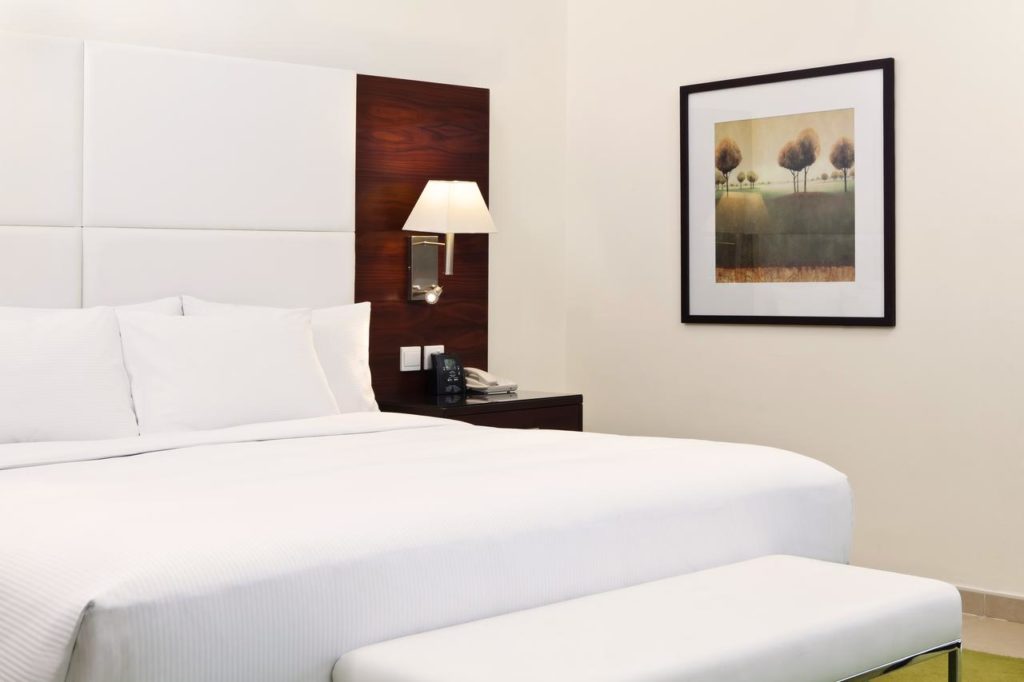 Restaurants and food
Hartisan – serves daily a tasty breakfast options from a healthy smoothie to freshly made waffles and also offers daily theme night dinner buffets. Mango Tree – serves menu featuring an array of mouthwatering dishes from the four regions of Thailand. The Grape Escape – intimate bar serving a great variety of charcuterie, cheese and grapes.
PURE – trendy rooftop lounge on 35th floor, bar, restaurant overlooking the Arabian Gulf. Perfect setting to watch the sunset from two extensive terraces. It is well known for its Pan Asian cuisine and extensive cocktails selection with unparalleled views of Palm Jumeirah.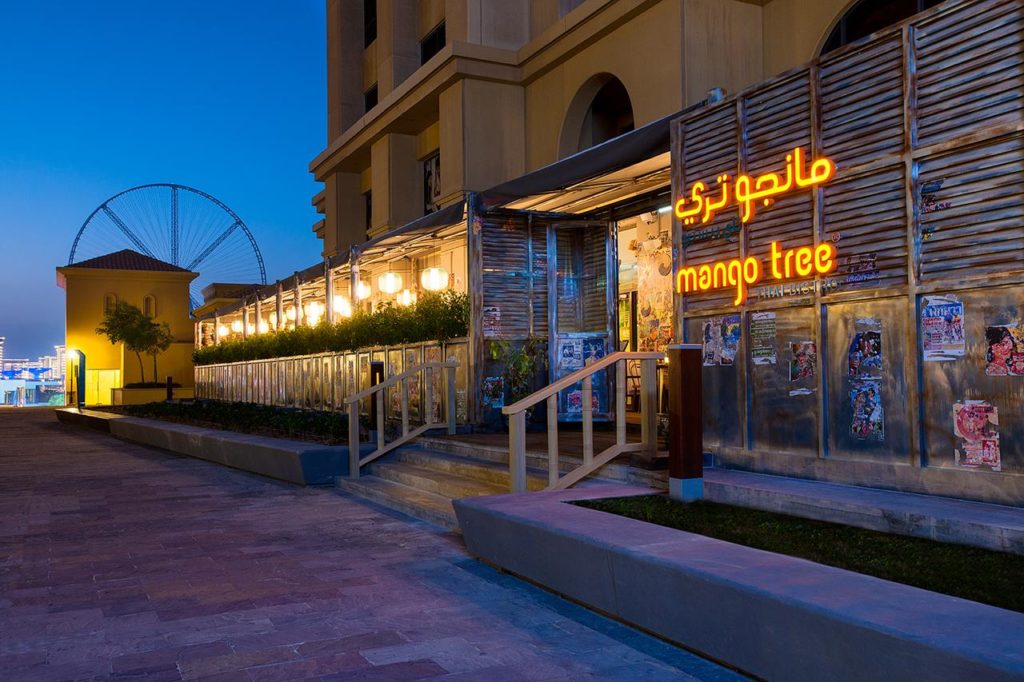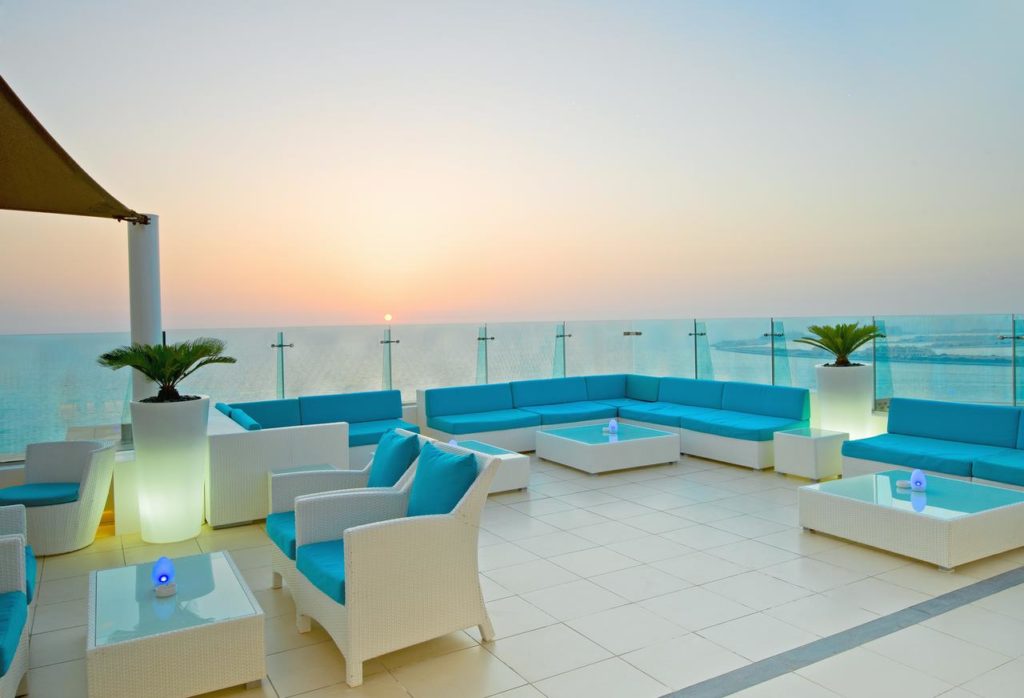 Leisure facilities
Hotel offers a wide range of facilities including a world class 24/7 fitness center, swimming pool located on LP floor and Spa. The spa offer invigorating body treatments, hydro facials and indulgence massages. Kids paradise is located on the 3rd floor and children are supervised by hotel staff.
Flying cup on the beach- probably the best place in Jumeirah – to have a cup of coffee and a panoramic 360degree view from Blue Water Island to Palm Jumeirah just 40 meters above the ground.
In case the room is not ready upon arrival, hotel invites you to the beach. The towel cards can be used at booth by the pool or beach.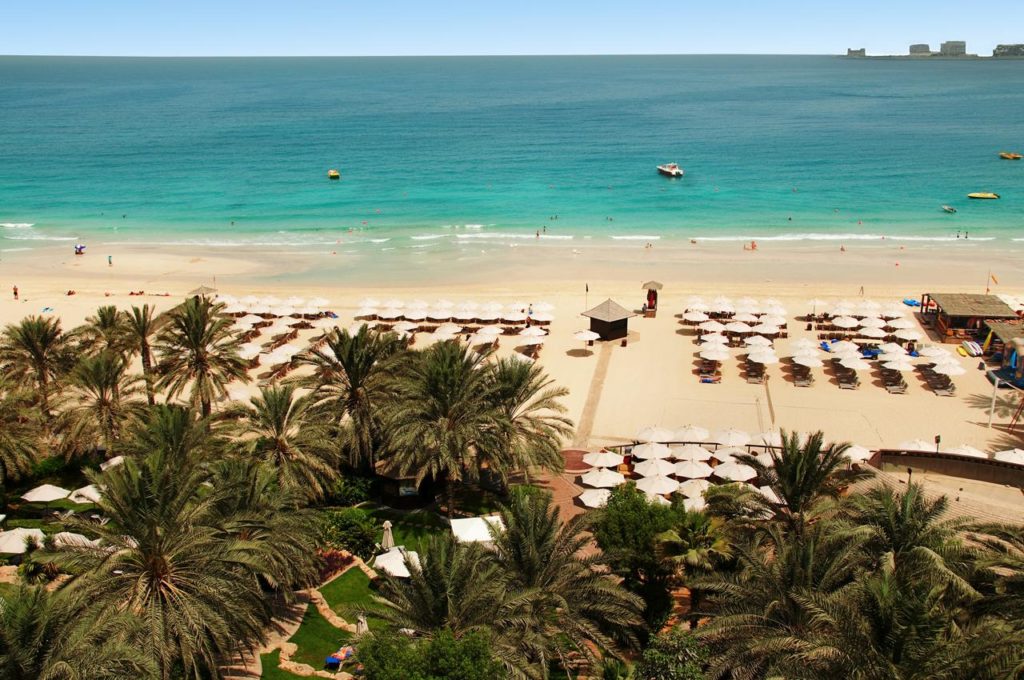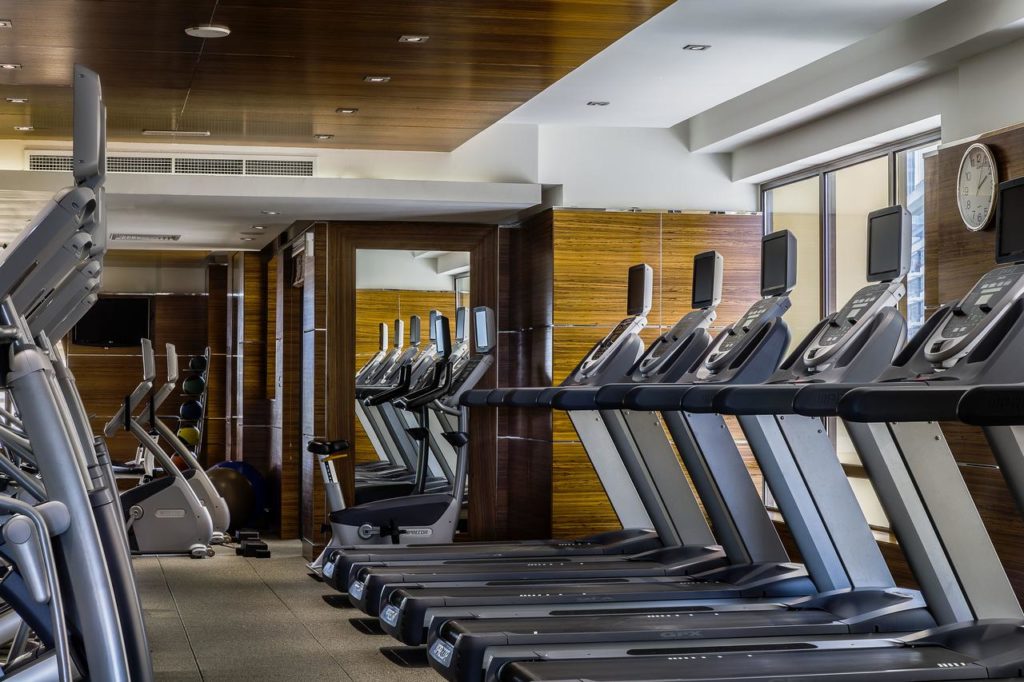 Verdict:
This hotel is best for its location, the allure is lovely white sandy beach, close by water park, unlimited amount of coffee shops, bars, restaurants and shops. This is definitely a real fun place for adventure!
Room price:
From 300,- Euro per night / King Deluxe Seaview Studio
Contact: