Hotel Chain and Loyalty Program
Worldwide IHG InterContinental Hotel Group. IHG Rewards Club loyalty program is applied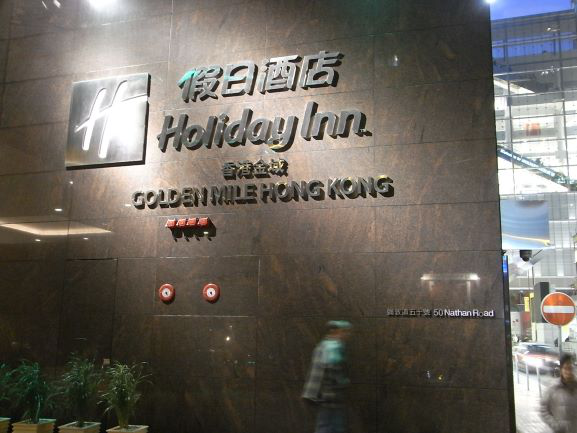 Hotel lobby
We arrived to the hotel early in the evening, the lobby was not huge but spacious enough and pleasantly fragrant. The front office staff was courteous and efficient in our checking in. It seemed this place would be a good place to stay at.
There was a reception, concierge, baggage storage, money exchange and all typical hotel services at the lobby. Welcome drink was offered, and soon we were escorted to our Premier room.
It is possible to enter the hotel through the main entrance as well as directly from the Nathan Street using escalator to the hotel lobby. If using the entrance from the Nathan Road, there is a shopping arcade on the ground floor.


Location
In Kowloon. Tsim Sha Tsui area, exactly on the Nathan Road which is the main street in Kowloon linked with shops, restaurants and bars. Hong Kong international airport is about an hour drive. The city main cultural venues are located not far from the hotel, the Clock Tower and Avenue Stars are located just about 5 minutes by walk as well as the best place to see the famous Symphony of Lights. The Star Ferry is located also about 5 minutes walk.
Room
The hotel has more than 600 rooms and suites. Rooms for guests with a disability are certainly available too. Our Premier Room was equipped with two extra large beds, as a bed was 140cm wide. 30 sqm room is otherwise equipped with a work desk with chair, coffee table with chairs, cable TV, minibar, safe deposit, coffee and tea making facilities, air conditioning and slippers. There are heavy blacking curtains on the large window, and carpet on the floor. What many people can accept is so called pillow menu, meaning you can choose from the different pillow types to sleep on. The room furniture might show the signs of usage.
The bathroom is not very spacious but has everything you need, with bath tub, toilet, bathroom amenities, hairdryer and phone, of course.
The laundry services are reliable. Wifi connectivity is quite fast and good.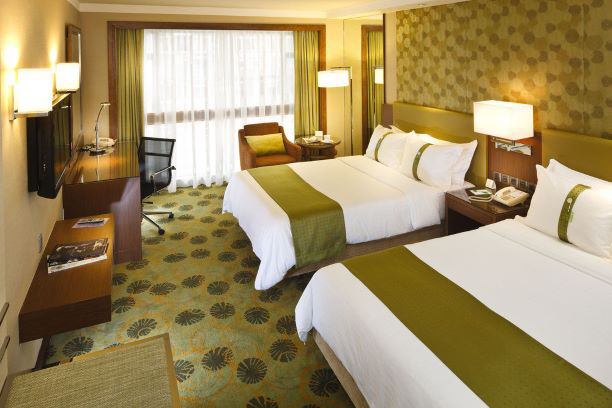 Restaurants and food
There are 3 restaurants and 1 bar lounge at the hotel. The buffet style breakfast is served at Bistro On The Milelocated on the first floor. The breakfast had a good selection of options, from western to Asian breakfast delis. Having a breakfast at Bistro On The Mile, guests can enjoy a good view on Nathan Road.Loong Yuen Cantonese Restaurantserves lunch and dinner, and is famous for its Cantonese delicacies, like my favorite dim sum food. According to the information from the hotel staff, the restaurant is voted as one of the best in Hong Kong.Osteria Ristorante Italianoserves Italian food for lunch and dinner. Hart's At Golden Mileis typical bar with live music with selection of drinks and cocktails.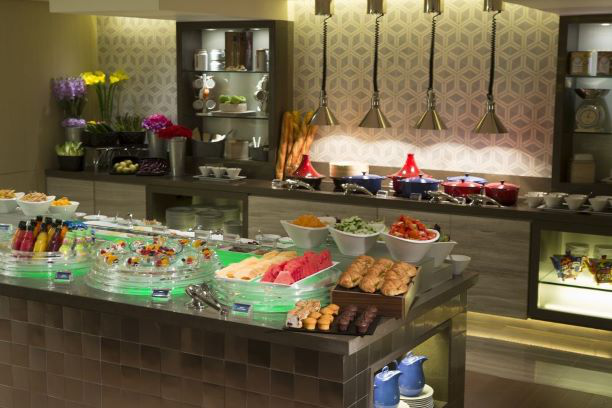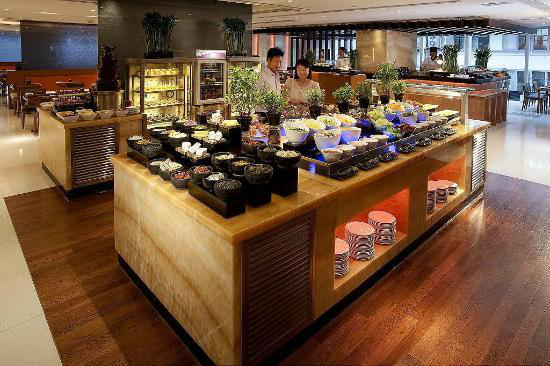 Leisure facilities
The hotel has an outdoor swimming pool with lifeguard on duty and sauna, steam bath and fitness center as well as barber and beauty shop.
Verdict
Best for :
huge bed and good location
Don't miss :
Cantonese restaurant Loong Yuen
Room price :
190,- EUR / Premier Room
Contact : https://www.ihg.com/holidayinn/hotels/us/en/reservation
50 Nathan Road,Tsim Sha Tsui, Kowloon, Hong Kong
Tel: 852 2369 3111