Hotel Chain and Loyalty Program
The hotel belongs to Mandarin Oriental Hotel Group, a luxury hotel chain. The Fans of MO is its loyalty program.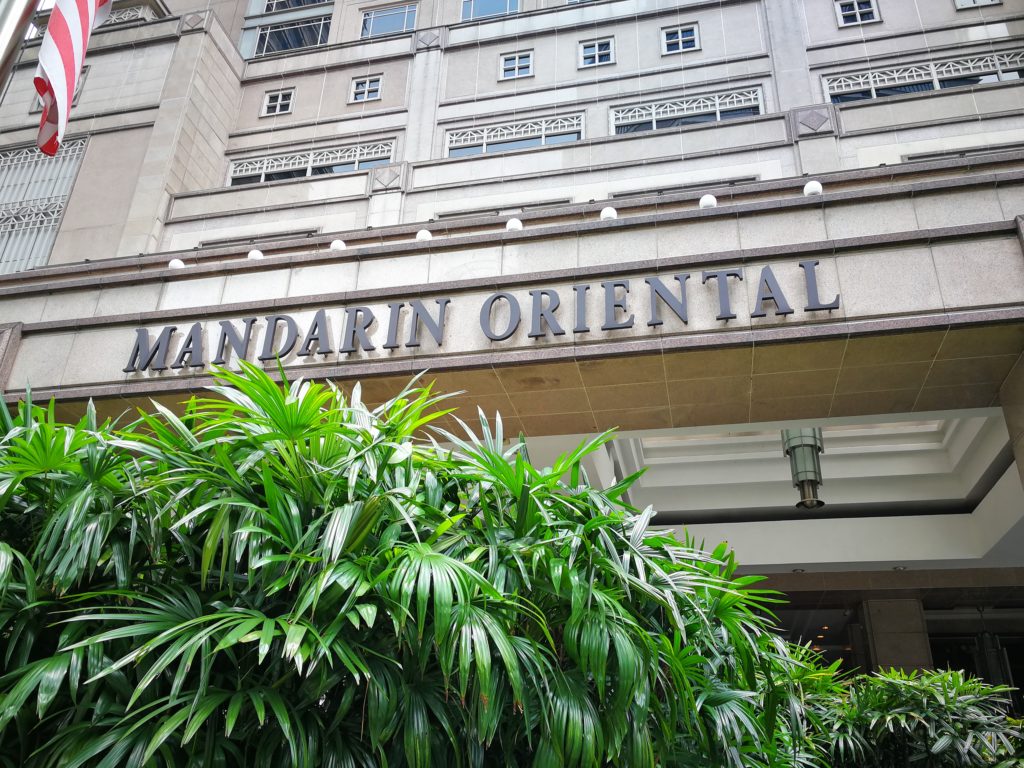 Hotel lobby
My arrival to the hotel was at lunch time. The reception area looks very nice and modern, however I had to wait as only one receptionist was available there. Tracey, my receptionist was lovely, and was sorry for waiting. The check-in process was smooth and pleasant. No welcome drink or refreshing towel was offered.
The lobby looks beautiful and opulent with lots of marble and crystal. It is decorated with traditional Chinese details. Very impressive. The staff is more than friendly and helpful.
There are all necessary 5star hotel services located in the lobby, from the front desk to a concierge, luggage service, taxi counter to name a few. Of course, all major credit cards are accepted at the hotel.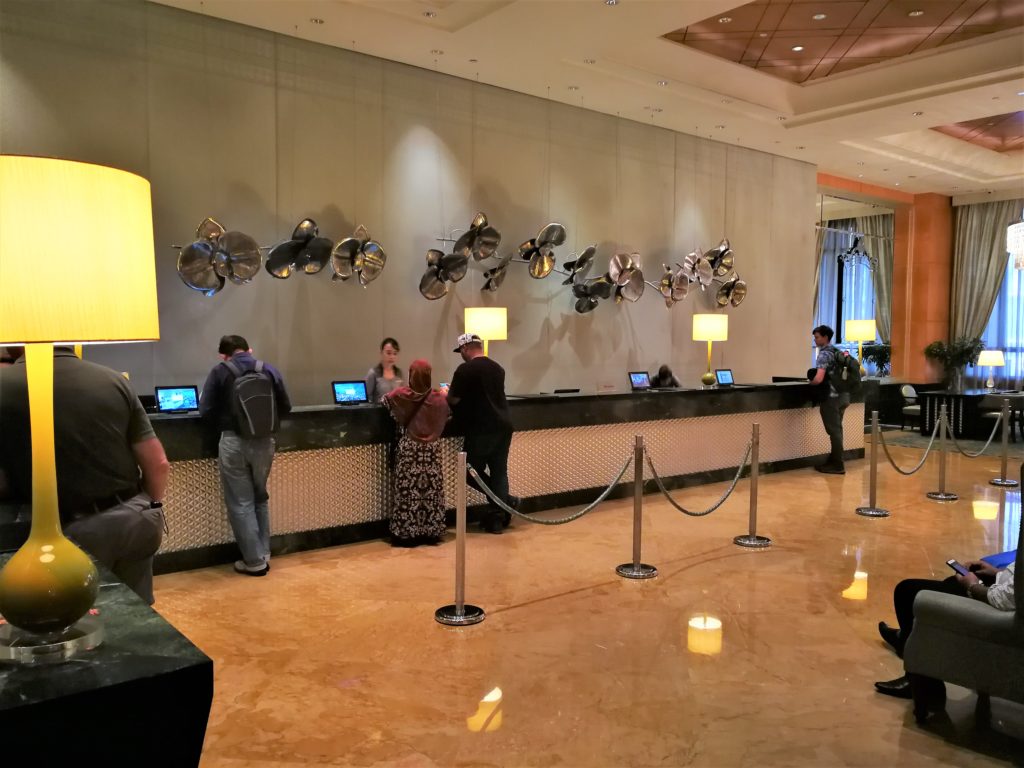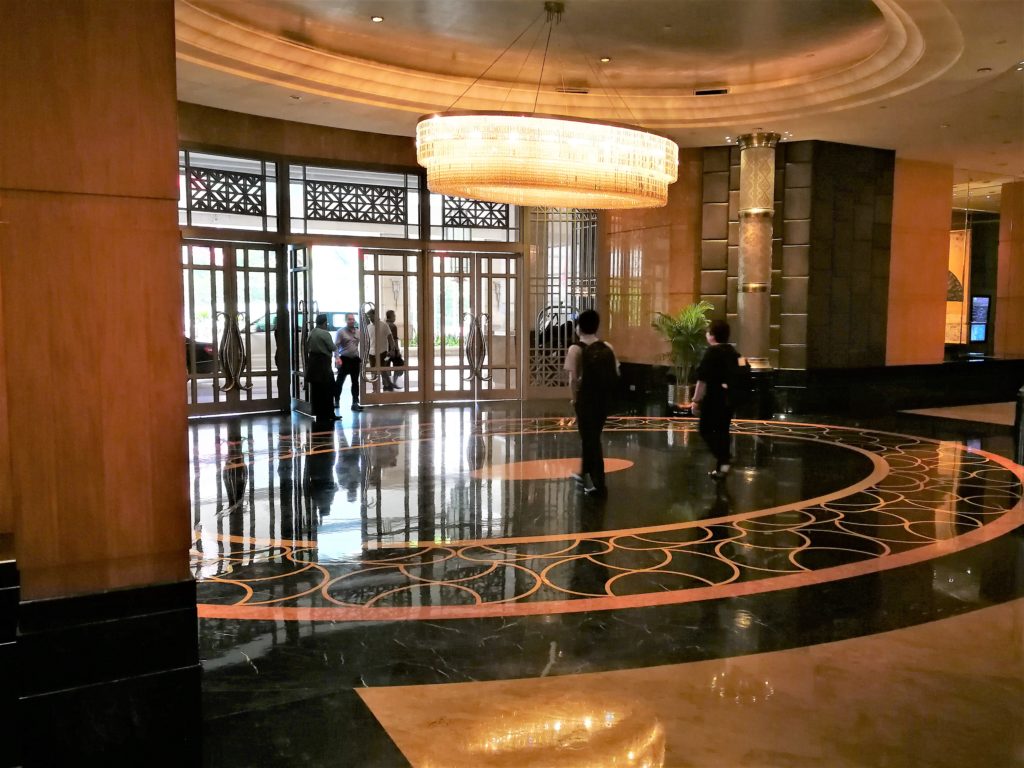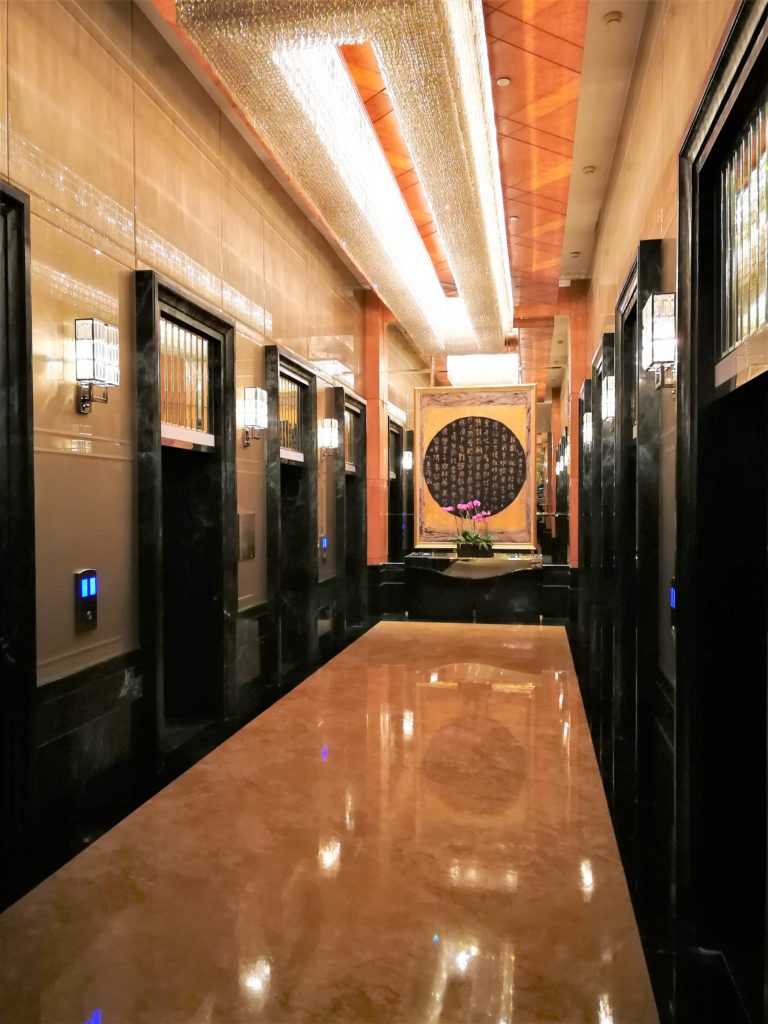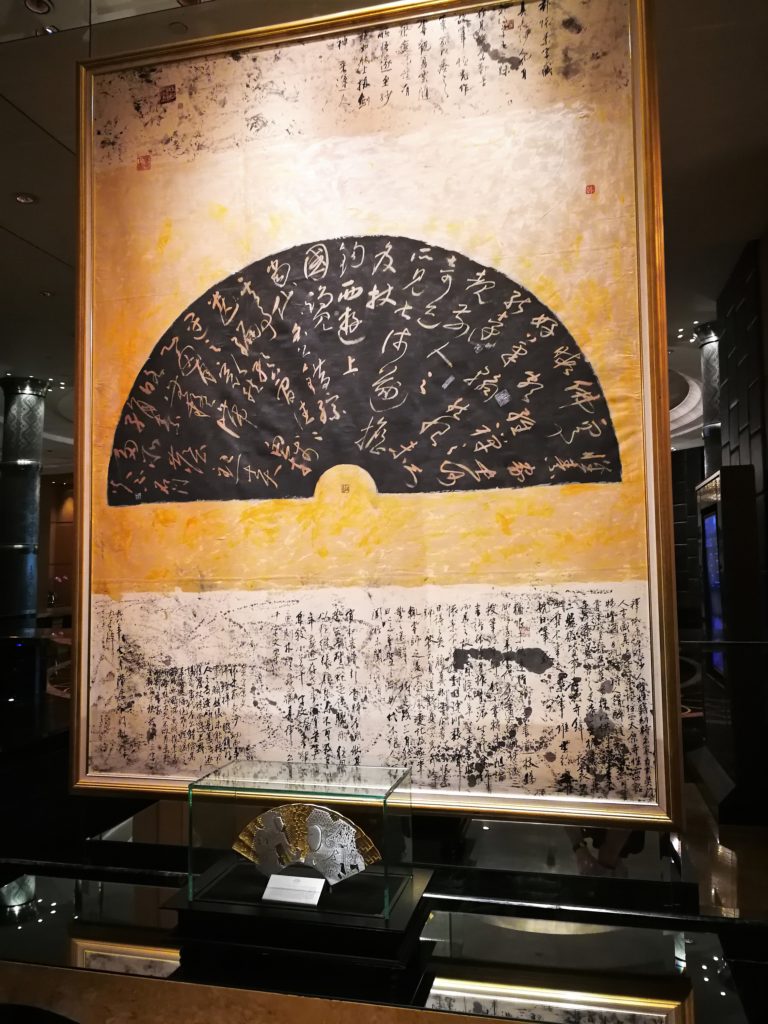 Location
The hotel is situated in the Kuala Lumpur city center, just next to the famous Petronas Towers and KLCC mall. From 1998 to 2004 the Petronas Towers were the highest towers in the world. The view on the towers, especially in the evening, is simply breathtaking.
KLIA (Kuala Lumpur International Airport)  is about an hour drive. KL Setral area is located about 10 to 15 minutes by taxi, depending on road traffic. MRT (metro system) is also a good option to travel within the city, if you do not want to spend much time sitting in a car.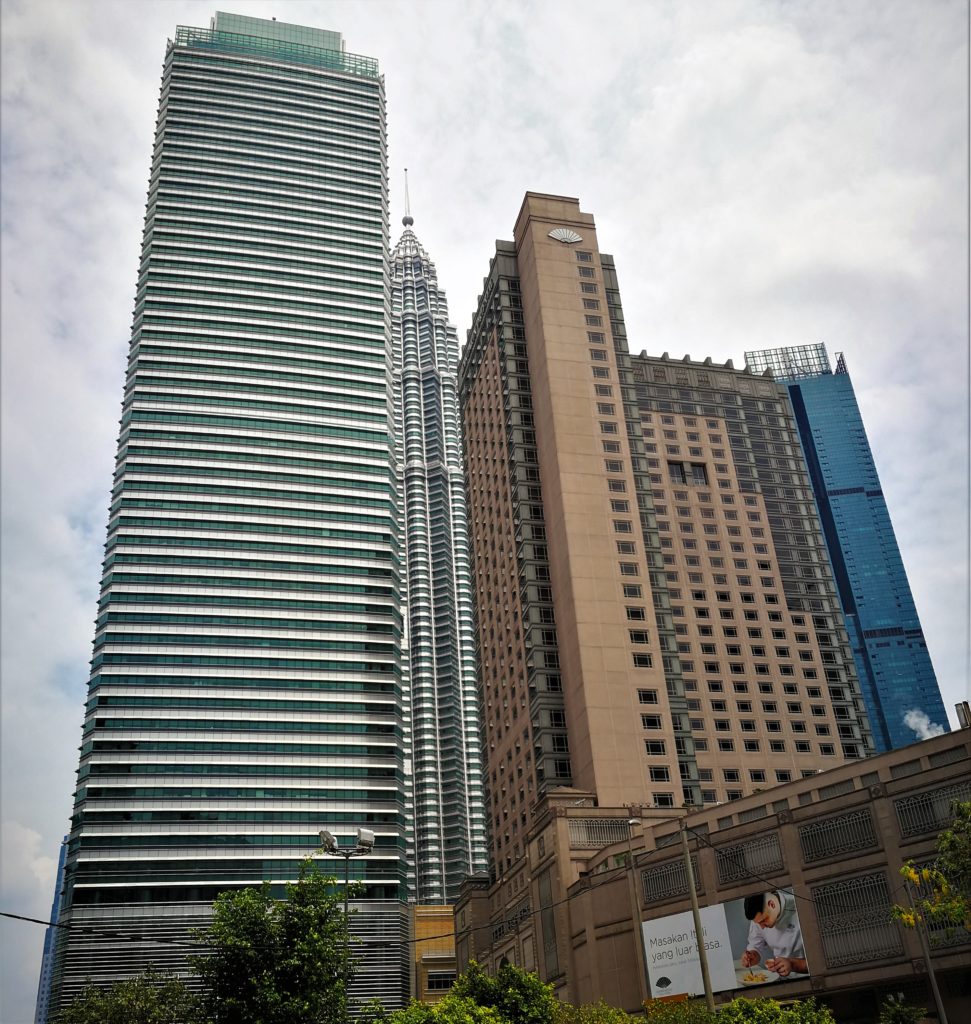 Room
The hotel has more than 630 rooms and suites on 30 floors. My 40sqm room is spacious enough, decorated in modern colors with traditional Chinese details. There are signs of mandarin logo on the carpet. I am impressed by the traditional Chinese doors from the room to the bathroom. Very special and unique.
There is a comfortable king size bed at my room, along with a small sofa, work desk and a cabinet with large smart TV screen. A large safe deposit is located at the wardrobe. There is a small cupboard with a minibar and kettle at the corner of room. Surprisingly, there is no coffee machine which is a bit unusual for the 5star luxury hotel.
The bathroom is quite small but well equipped with the separate toilet and a shower corner. It is decorated in yellow and black marble and vintage style faucets. The large bathroom towels are incredibly soft and pleasant.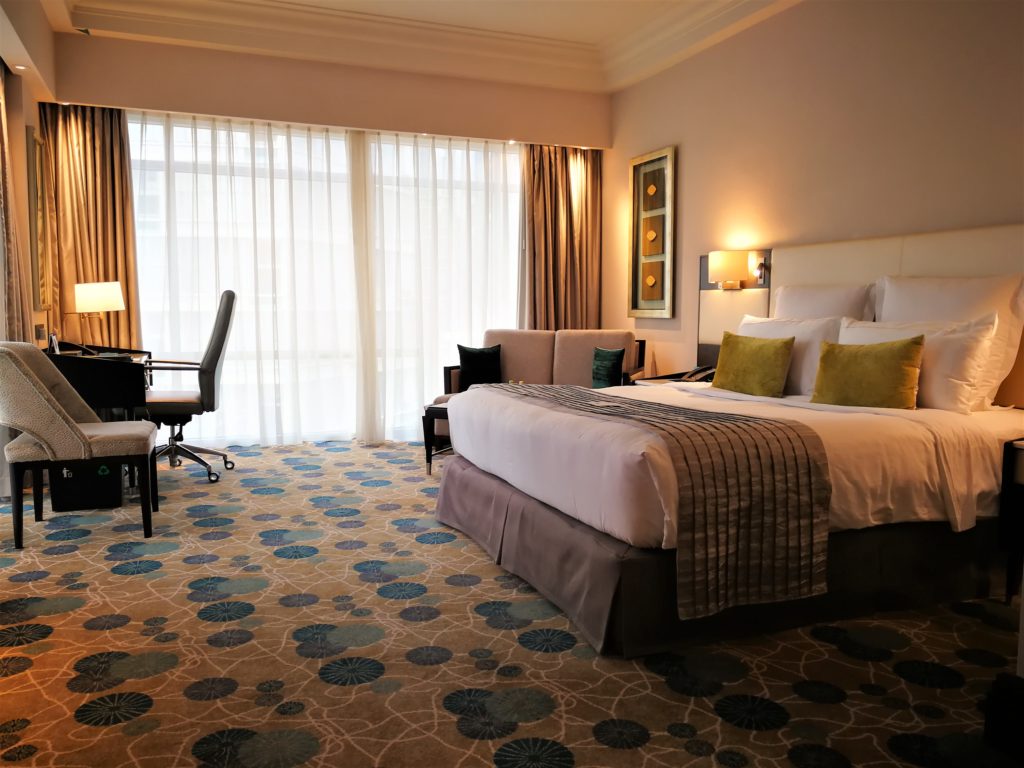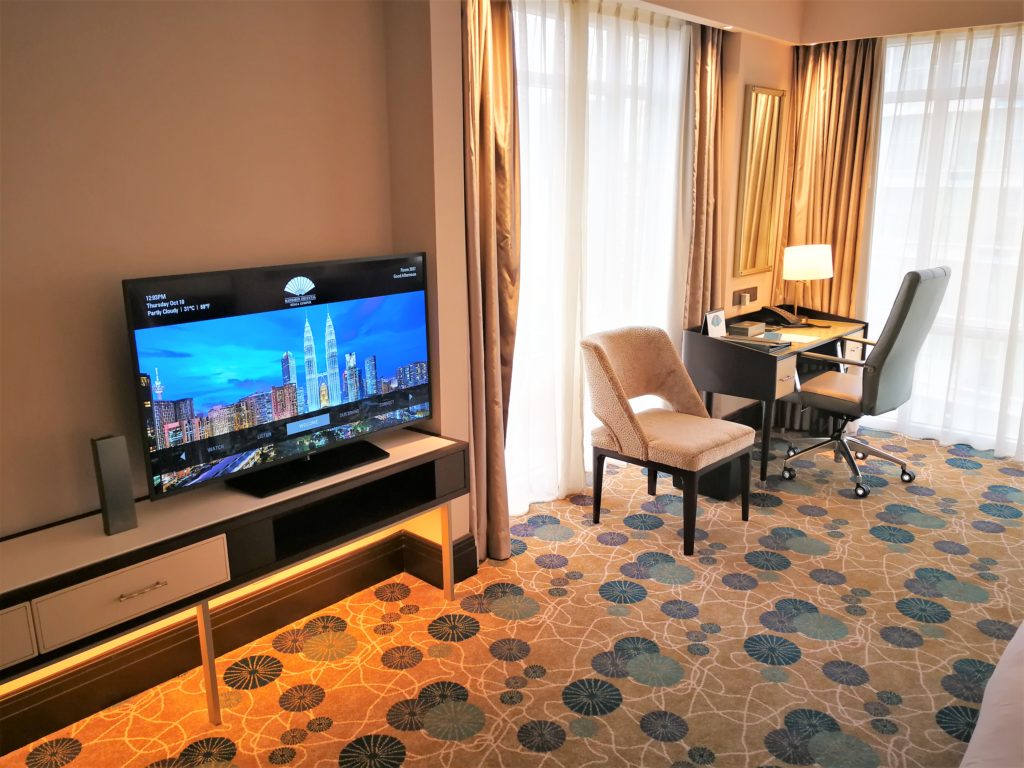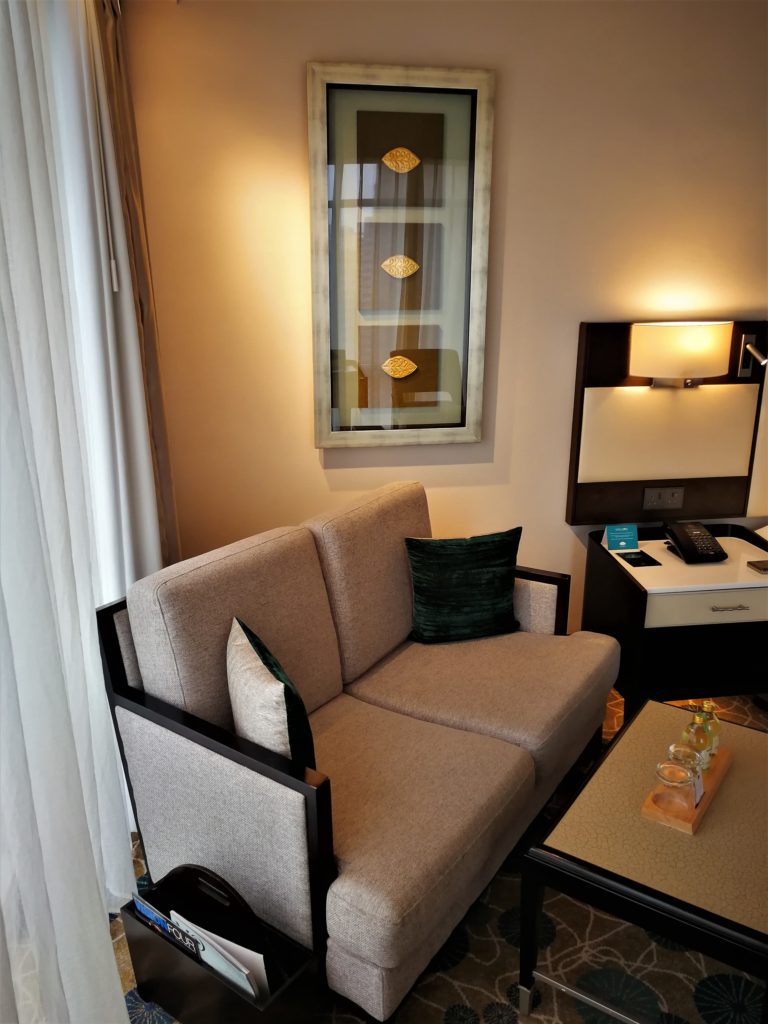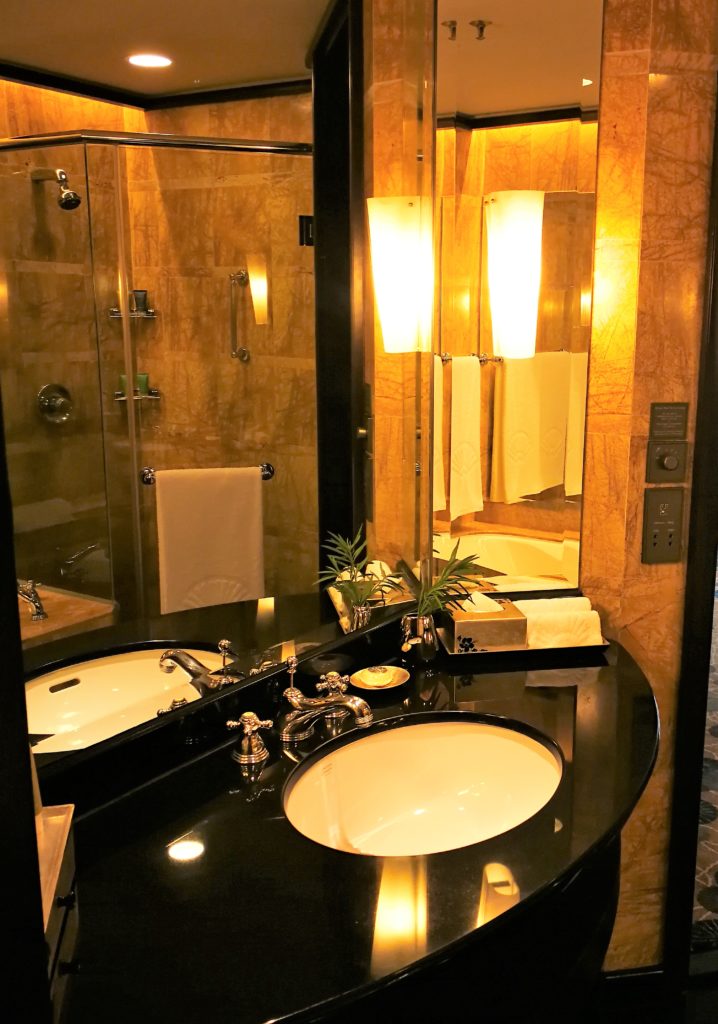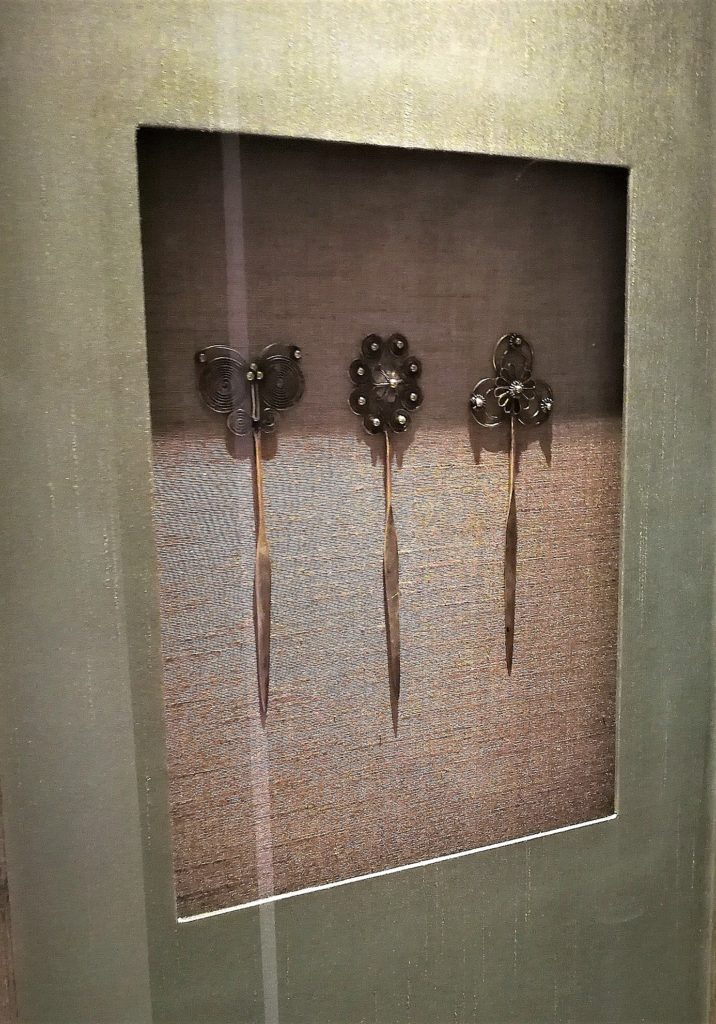 Restaurants and food
There is 8 restaurants and bars at the hotel. Mandarin Grill serves Italian modern cuisine led by 2 Michelin star chef from Italy. Lai Po Heen offers classic Cantonese dishes and dim sum. Mosaic is a place where breakfast is served to hotel guests. This another elegant restaurant is overlooking a beautiful KLCC Park, and serves the dishes of local and international cuisine. Aqua Restaurant & Bar is located on the 3rd floor next to the swimming pool, and offers food and drinks. Wasabi Bistro specializes in Japanese cuisine. Lounge On The Park offers drinks and small bites, including themed Afternoon Tea. It also has a outdoor sitting area facing KLCC Park. MO Bar is a typical cocktail bar where dress code is required. And if someone wants to dance and drink, there is a KYO, a dance bar where night is always young.
And not to forget something what everybody loves. The Mandarin Cake Shop where delicious cakes, pasties or macarons are on sale. My favourite is New York Cheescake or Pandan Coconut. Yummie yum!
Leisure facilities
A nice swimming pool located on the 3rd floor overlooking KLCC Park. There is an interesting reflection of Petronas Towers in the nearby glass building of Grand Hyatt hotel from here.
The Spa offers pampering activities for ladies and men from massage to beauty. The Gym, tennis courts, table tennis and so are available too.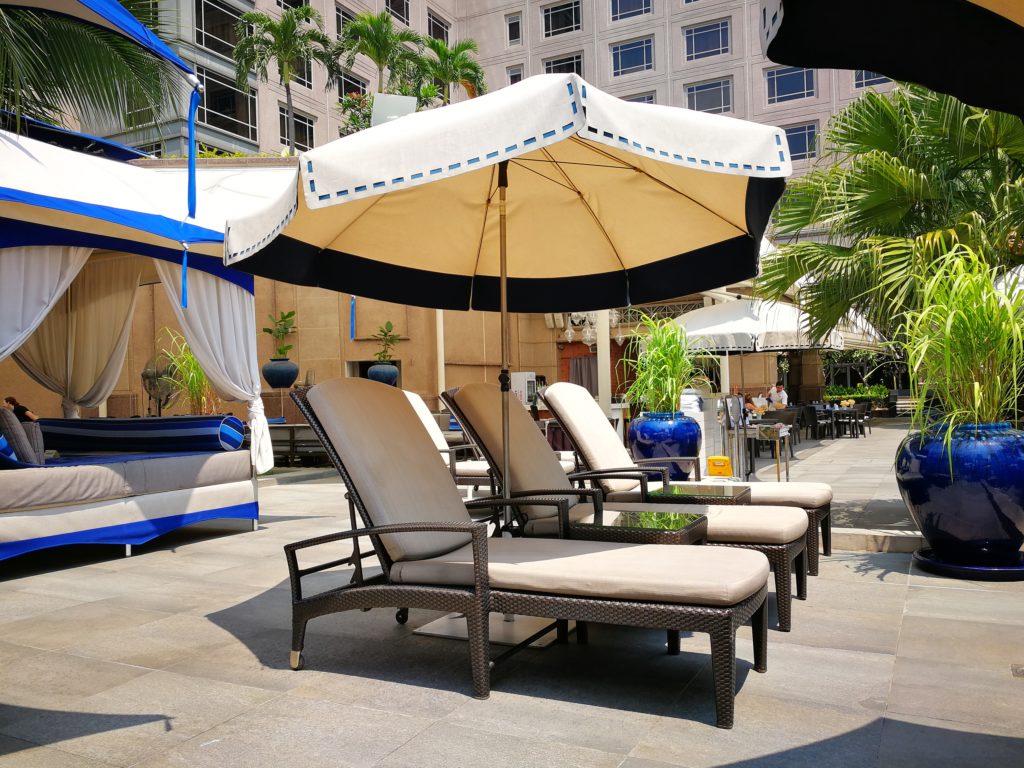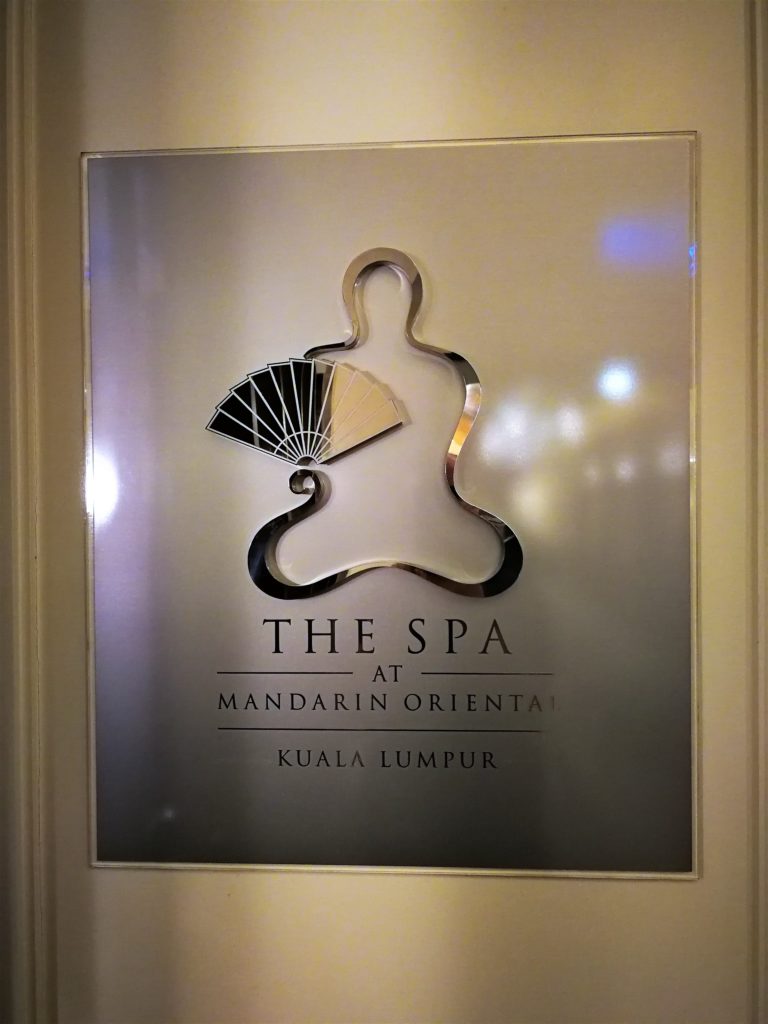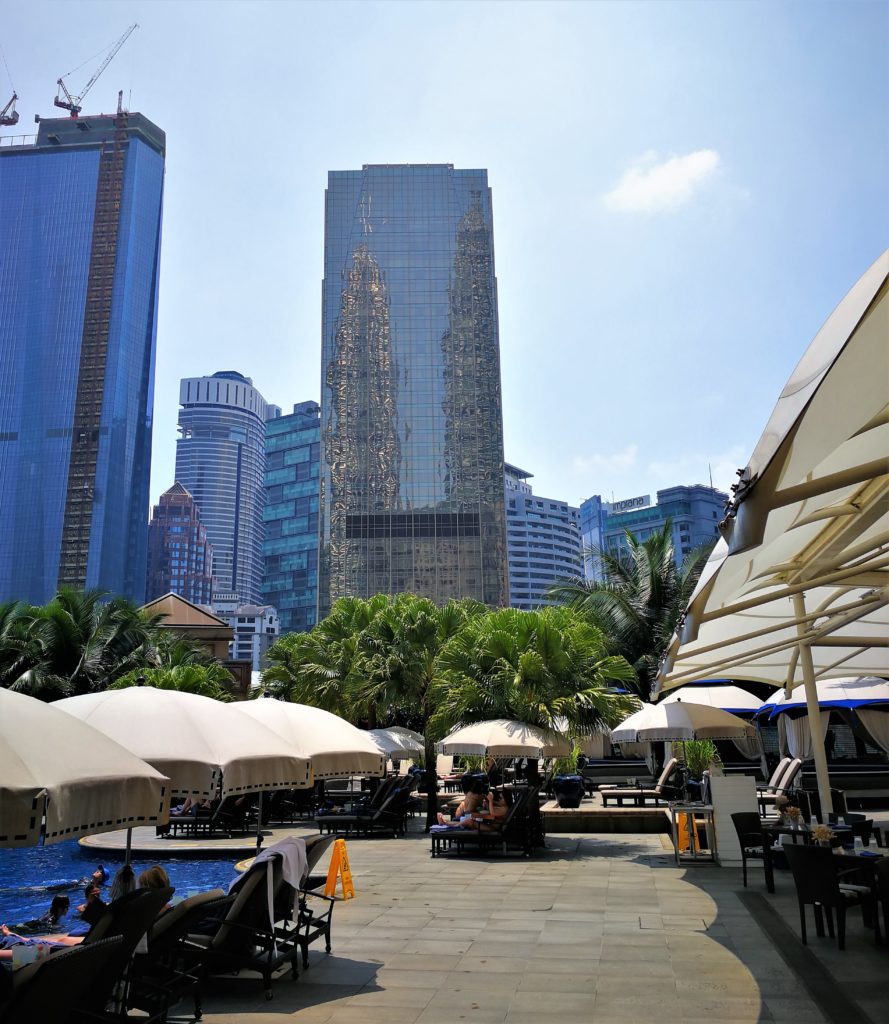 Verdict
Best for :
Mandarin Oriental can never disappoint
Don't miss :
Cantonese food, cakes at Cake Shop and swimming pool
Room price :
from 150,- EUR per night
Contact :