Hotel Chain and Loyalty Program
AccorHotels worldwide hospitality chain. Le Club loyalty program is applied.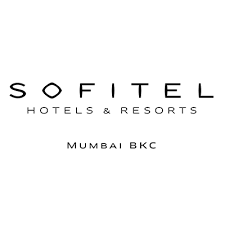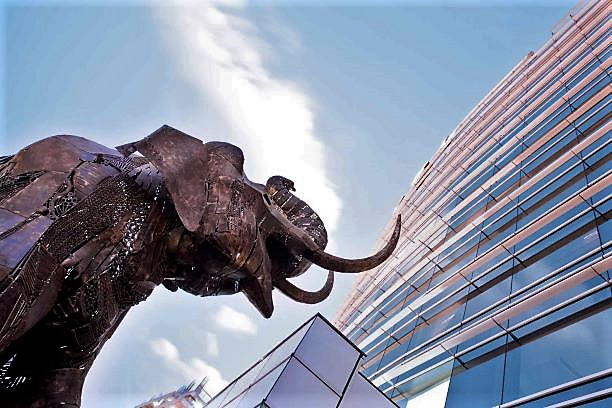 Hotel lobby
I arrived to the hotel in the afternoon, and my first impression of a spacious and luxurious, still very modern lobby was better than good. The staff, from the door to the front desk was welcoming and polite. The check-in process was unproblematic and fast.
The design of the lobby looks very modern and glamorous, as the rest of the hotel facilities and rooms. There are all necessary services located there as a reception, luggage services, concierge, guest relations, money exchange and so. My recommendation is not to give a cash money in EUR or USD for a deposit. Always use a credit card, as you get your money back on check out in local currency calculated in hotel exchange rate. I was said it is due to Indian law but you may lose quite a big amount of money depending how big your deposit was. Of course, all major credit cards are accepted.

Location
The hotel is located about 10km from the Shhatrapaji Shivaji International airport, which is about 25 minutes drive depeding on road traffic. The Gate of India at Colaba area is about one hour by car. Mumbai has terrible road traffic and therefore the taxi ride time might be doubled or tripled sometimes.
BKC meaning Bandra Curla Complex is the area where the hotel is located, and this area has relatively easy access to some consulates as well as some entertainment and shopping centers. Taxi services can be easily arranged by hotel staff.
Room
The venue has more than 300 rooms and suites. My spacious 41sqm Luxury King Size Room was facing the construction site and some newly made buildings. The furnishing and décor of the room was comfy and modern, and reflected the glamour of Indian richness and fame of Bollywood movies. The room was decorated in dark wood, purple and white. Very rare combination however the décor looked luxurious. Room is equipped with comfortable large king size bed with bedside tables, automatic and manual a/c and temperature control, trendy work desk with large chair, Ipod docking station, Bose sound system, coffee machine and tea kettle, minibar, large flat TV, large sofa, cordless phone etc. There is a thick comfy carpet on the floor. Large wardrobe located behind the entry door has a safe deposit, bathrobes and other amenities.
Large bathroom is equipped with a stylish bathtub, separated shower corner, toilet, wash basins, and hairdryer.
WIFI connectivity was fast and stable.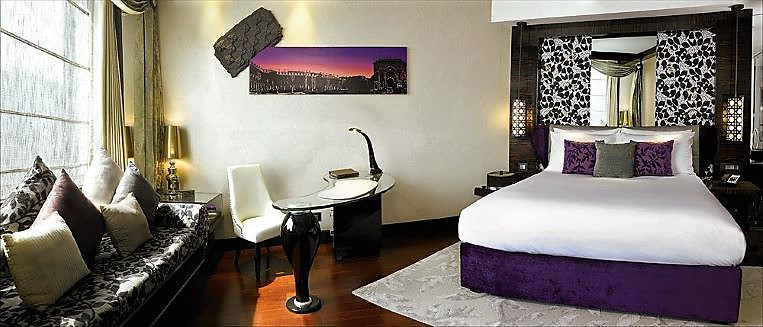 Restaurants and food
There are 4 restaurants and 2 bars at the hotel. JYRAN – TANDOOR DINING & LOUNGEserves Northwest Frontier Province culinary dishes for lunch and dinner in contemporary and stylish interior. The restaurant has a terrace. PONDICHERY CAFÉoffers boutique dining of international cuisine in buffet style or a la carte. JYRAN – TANDOOR DINING & LOUNGEserves local Indian dishes. TUSKERS – VEGETARIAN DINING BARis a purely vegetarian place for local and international veggie food and fine cocktails. ARTISAN Bistro promises to bring you to "Café Parisiene" in the middle of Indian Mumbai, and offers fine cheeses and chocolates as well as small bites. LE BAR DIAMANTAIREand L OH POOL AND BARare the places for drinks, cocktails and small bites.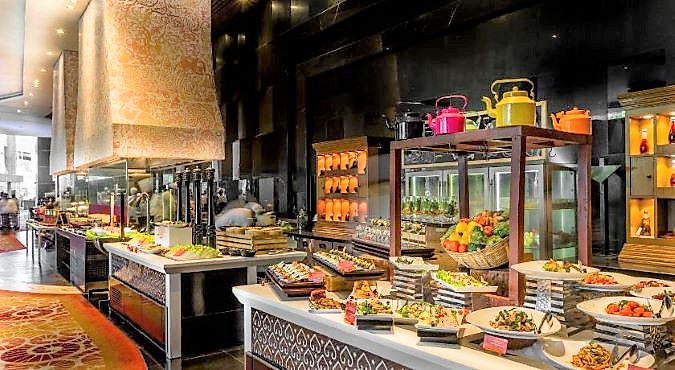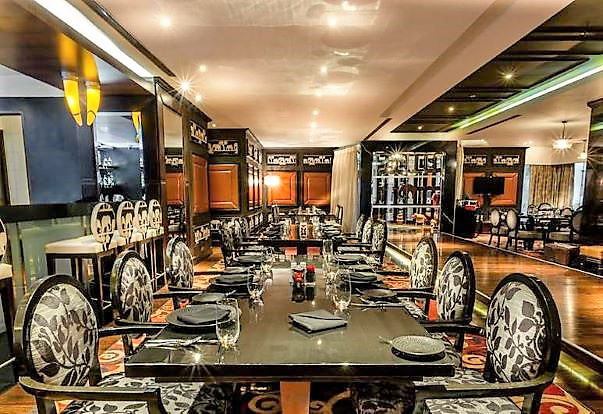 Leisure facilities
The property has a swimming pool on the 4thfloor with a bar nearby and view over Bandra Kurla Complex. There is also a well equipped gym at the hotel.
Laundry services are reliable.
Verdict
Best for :
contemporary luxury with Indian details
Don't miss :
Indian food
Room price :
from 190.- Euros / Luxury King Size Room
Contact : https://www.accorhotels.com/gb/hotel-6451-sofitel-mumbai-bkc/index.shtml