Restaurant background
The venue belongs to Café Deco Group, one of the Hong Kong leading bar and restaurant groups.
Location and venue
Located at the Elements building on Austin Road West in Kowloon. The best way to go to the Elements is to take a taxi or MRT train. However as I got inside the building it was not very easy for me to get to the bar. I got a bit lost, and didn't know which direction to go. Finally I found an information table, and someone else who was on the way to Pivo as well. Lucky me.
The place was not very crowded but not empty neither. The evening was young and later on the place started to be busy. Really lively and bustling. Being a Czech citizen, it is so nice to meet other Czechs faraway from the home country, and to have a chat with them. There were Czech, German and other European expats living in Hong Kong, and many locals as well. The venue has an indoor tables for those who want to eat and drink, and outdoor area opened when the weather is good.
The staff was nice and friendly too.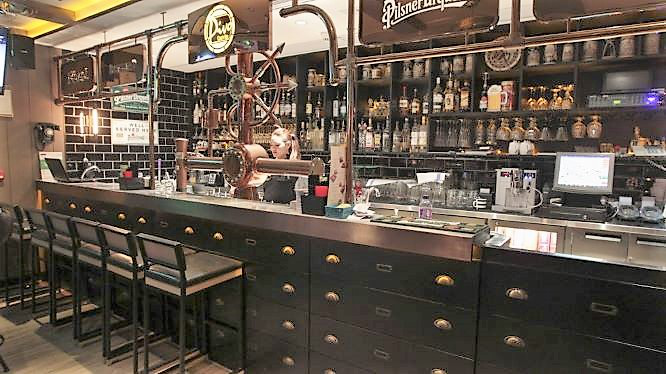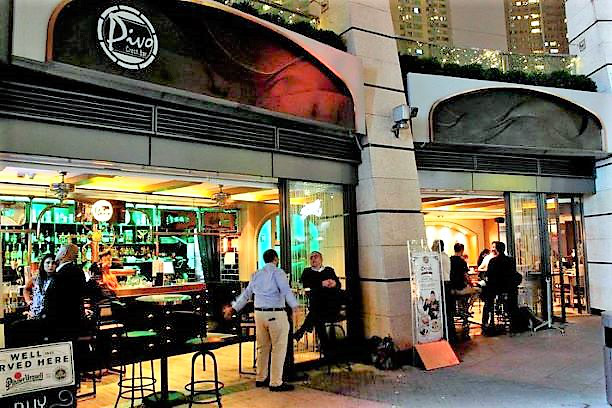 Signature dish
Pilsner Urquell, of course. Draught and bottled. Budvar and Kozel dark beer. And Becherovka too!
Food on menu
The menu offers some Czech, or maybe German, meals as Czech sausage platter with mustard, roasted pork knuckle with horseradish and mustard, goulash soup served in bread, pork schnitzel etc. There are also dishes as mussels in beer or fish and chips which are not very Czech but, of course, the guests come from the various parts of the world.
The price for a glass of beer is 78 HK dollars (9 EUR), roasted pork knuckle will cost you 258 HK dollars (30 EUR)and slow-cooked duck leg will be for 208 HK dollars (24 EUR), to name a few.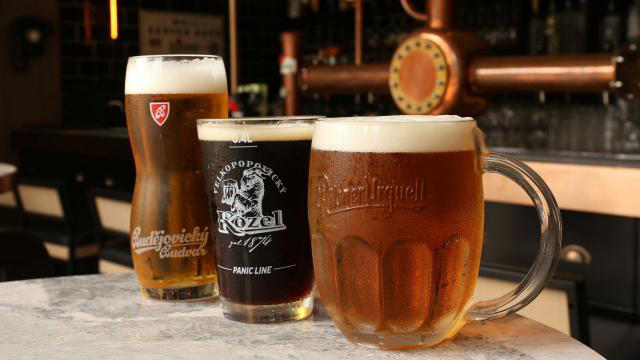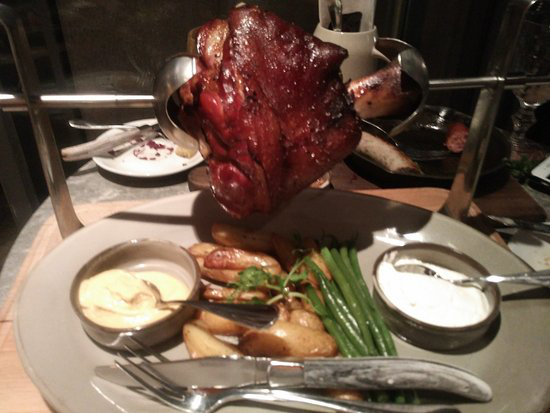 Service
Staff service is friendly. Overall it is a fun in the Pivo Czech Bar !
Verdict
Opening hours
11.30 – 23.00
Contact
Shop R004, Roof Level,
Elements, 1 Austin Road West,
Kowloon, Hong Kong
Tel: +852 2196 8733