Hotel Chain and Loyalty Program
This five-star hotel belongs to the Hilton Hotels  and  Resorts group. The loyalty program is Hilton Honors.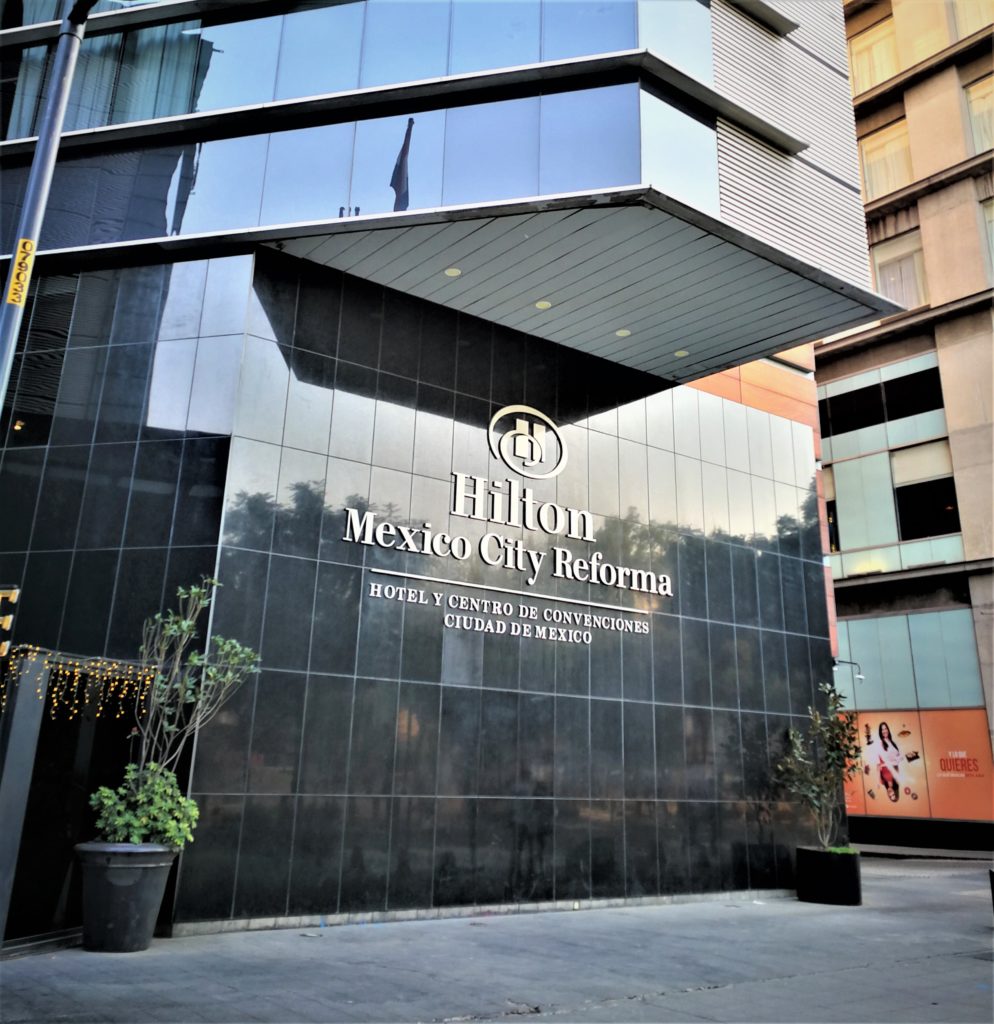 Hotel lobby
My arrival to the hotel was in the afternoon. There is a reception and a lobby bar situated in the hotel lobby. The check-in process was smooth and fast. My receptionist was very polite and attentive. Within ten minutes from my arrival I was holding my room card.
The lobby is very modern, a combination of dark wood walls and bright floor. The staff was friendly and helpful. There are additional service desks such as a concierge, hotel taxi, luggage storage etc.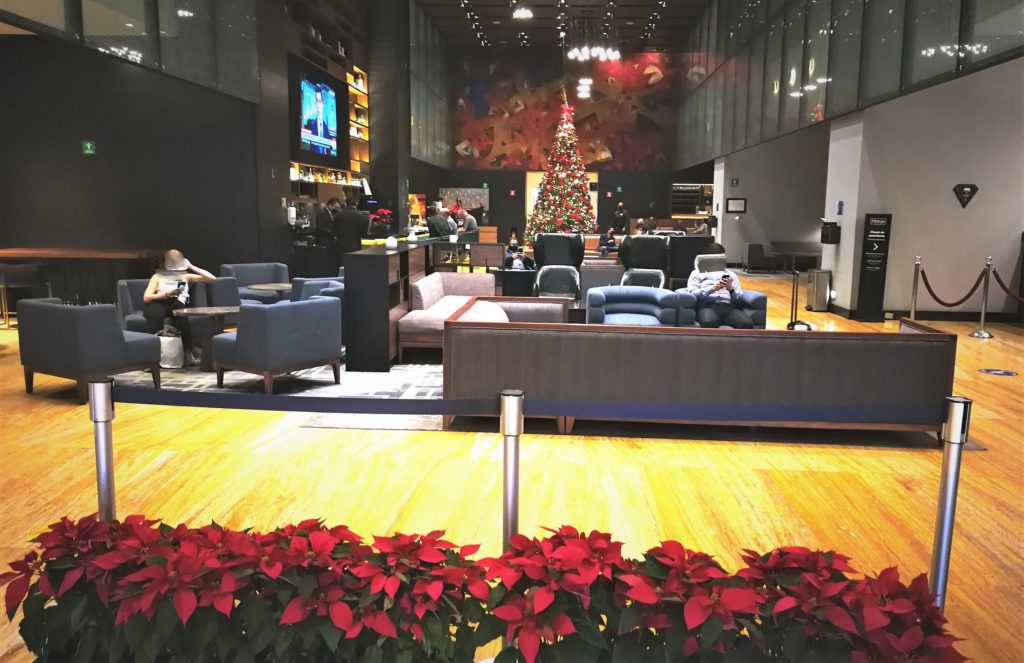 Location of the hotel
The hotel has an absolutely great location. Only a few steps to the Museum of Belle Arts – one of the city tourist attractions. Zócalo – the city historic center, as well as the city number one landmark is just a 15 minutes walk away. Paseo de la Reforma, a long avenue full of shops and restaurant is located around the corner.
Benito Juarez international airport is just more than 10 km away from the hotel but due to the city heavy traffic, it is necessary to think a longer time spent in a cab. It is highly recommended to use the hotel taxi or authorized airport taxi service for safety reasons.
Hotel rooms
The hotel has more than 450 rooms and suites on 27 floors. My room was spacious enough with an area of 37 m2. It was decorated in a dark brown color which actually did not cause a "wow effect" when I entered the room was first time. However, the comfort is guaranteed.
The room has comfortable wide beds, an armchair with a coffee table, a work desk with an ergonomic chair and a fancy cabinet with a small fridge on which stands a huge flat TV screen with a wide selection of TV channels in different languages. An old-fashioned coffee maker was located next to a TV set.
The bathroom is decorated with yellow marble and includes a bathtub with a shower. The sink with old-fashioned taps is placed on a wide wooden dark table. There is a large mirror in a wooden frame. Very unusual for many modern hotels is a location of the toilet which is separated from the bathroom by a door. Great feature.
The bathroom is equipped with standard cosmetics that can be seen in all Hilton hotels around the world.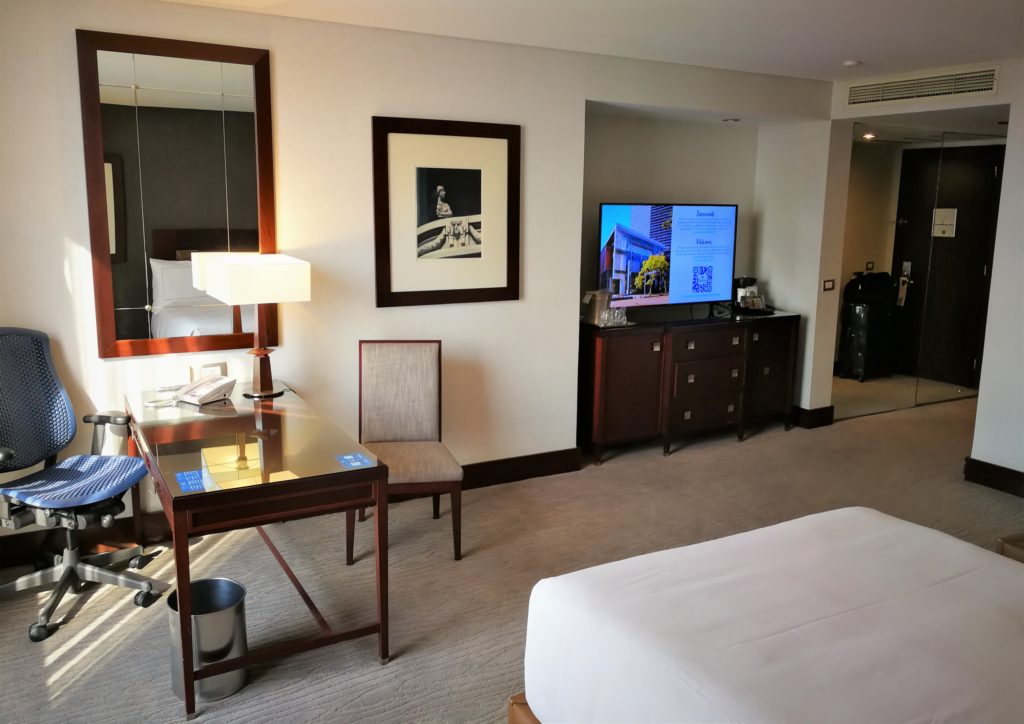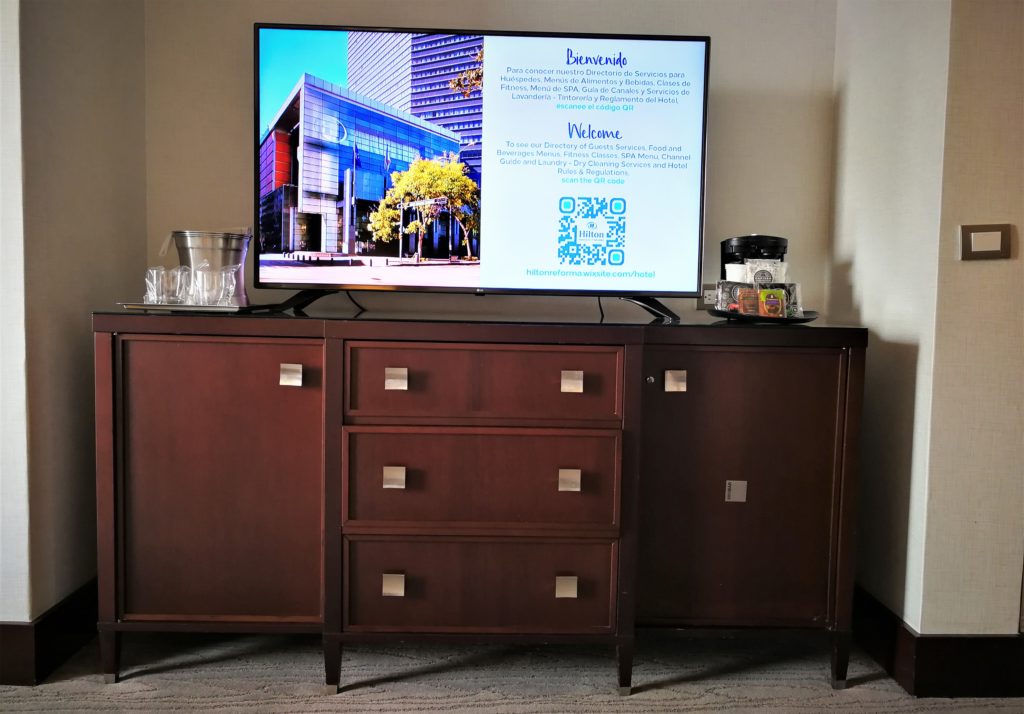 Restaurants & Food
The hotel has 3 restaurants and a bar. Sonora Grill Prime  is a renowned restaurant specializing in Mexican steaks.  El Cardenal serves  traditional  Mexican cuisine,  and  La Terazza Alameda  restaurant is a venue serving breakfast and lunch, as well as dinner with international dishes. The bar in the lobby is a nice place to sit.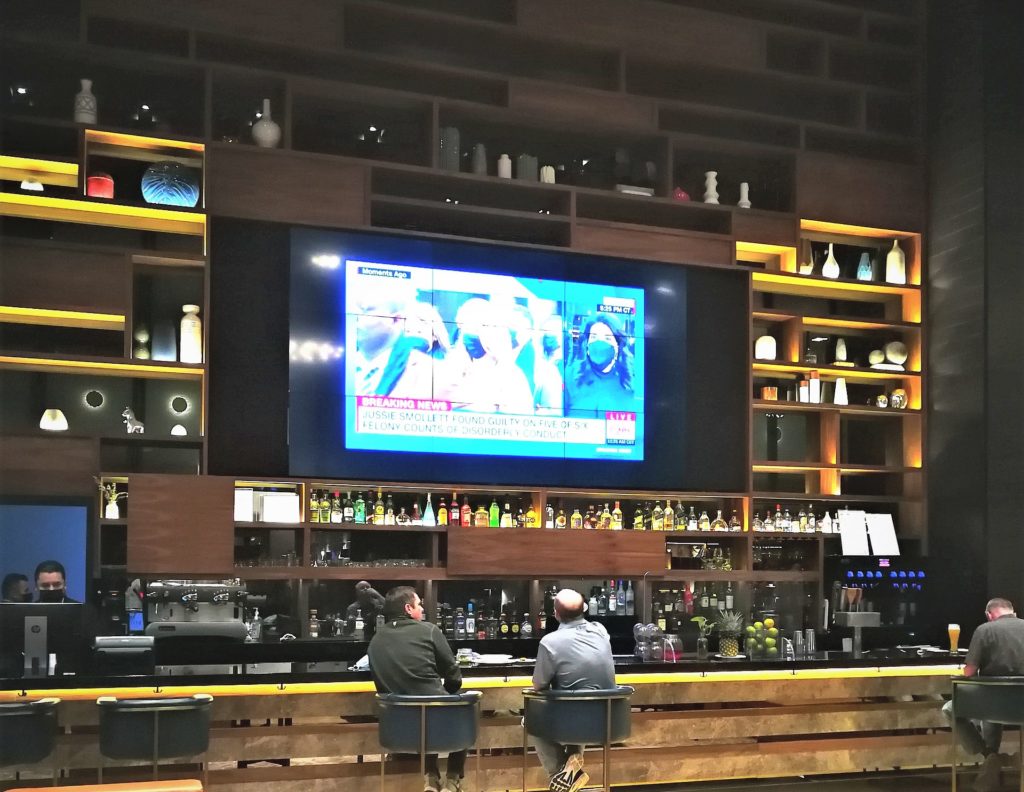 Leisure options
There are two swimming pools in the hotel. One is indoor and the other one is outdoor with a length of 25 meters. The hotel has a very well-equipped gym and Spa Alemeda offers massages, a hot tub and steam baths to those who want to be pampered.
Conclusion
Best for :
The location of the hotel in the city center with a walking distance to the main sights of the city.
Room price :
From 200,- Euro – / night
Contact :